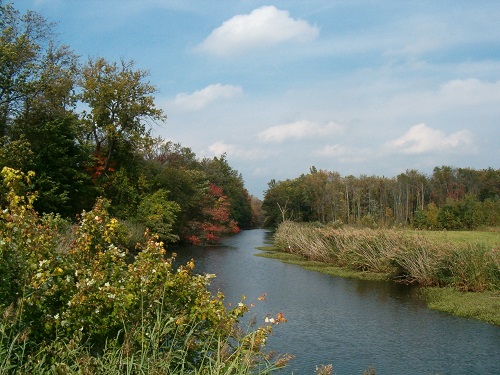 The Dover Greens Project is located in the Town of Dover, New York, which a part of Dutchess County.
Dover Greens Project is also situated in the middle of Hudson Valley, a region that is home to 1.2 million educated workers and hundreds of Fortune 500 companies.
The site is nestled alongside the scenic mountains west of the New York-Connecticut border.  Rivers that run through the site and abundant forests surrounding the area are part of the property's natural beauty and charm.
Located 80 miles north of New York City, the proposed center will be convenient for commuters since it is accessible by public transportation. It has its very own Metro-North train station, the Harlem Valley-Wingdale stop, a 90-minute ride from Grand Central Station in New York City.
The center is also right next to Route 22, a highway running along New York State's eastern edge and connects travelers from New York City to the Canadian border.
One of the most famous hiking trails in the world, the Appalachian Trail, borders the Dover Greens property.  Part of the 2,174-mile trail, which stretches from Maine to Georgia, weaves through Dover thus earning the Town the designation as the Harlem Valley Appalachian Trail Community.