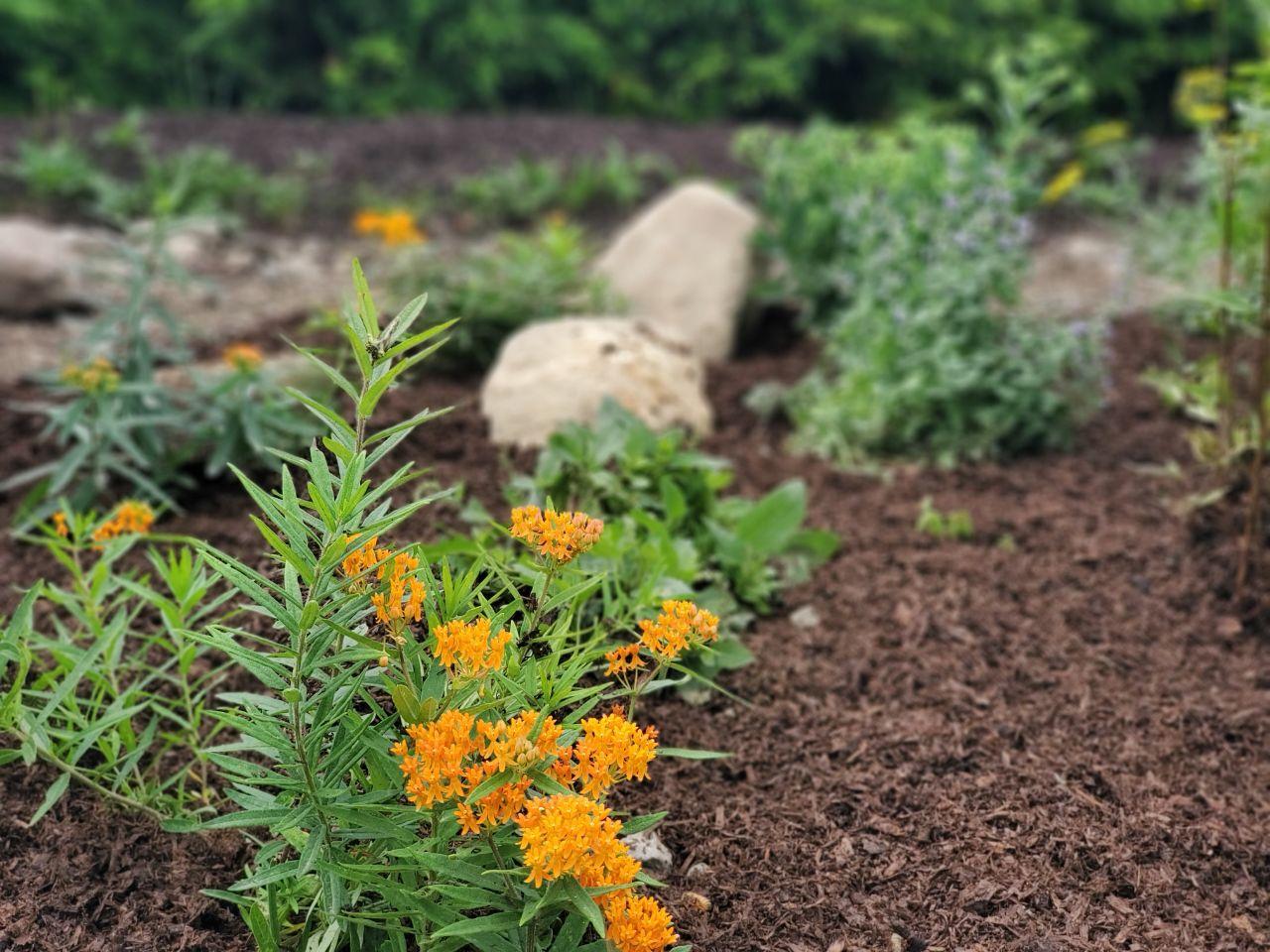 This summer, we broke ground on a desolate patch of harmful invasive plants and non-native grass to create an ecologically diverse, pollinator and butterfly friendly habitat. This newly designed garden is located at the campus entrance next to the Metro North Harlem-Wingdale train station. A winding and
meandering white gravel path encourages visitors to access the garden and experience butterflies and other pollinators hard at work.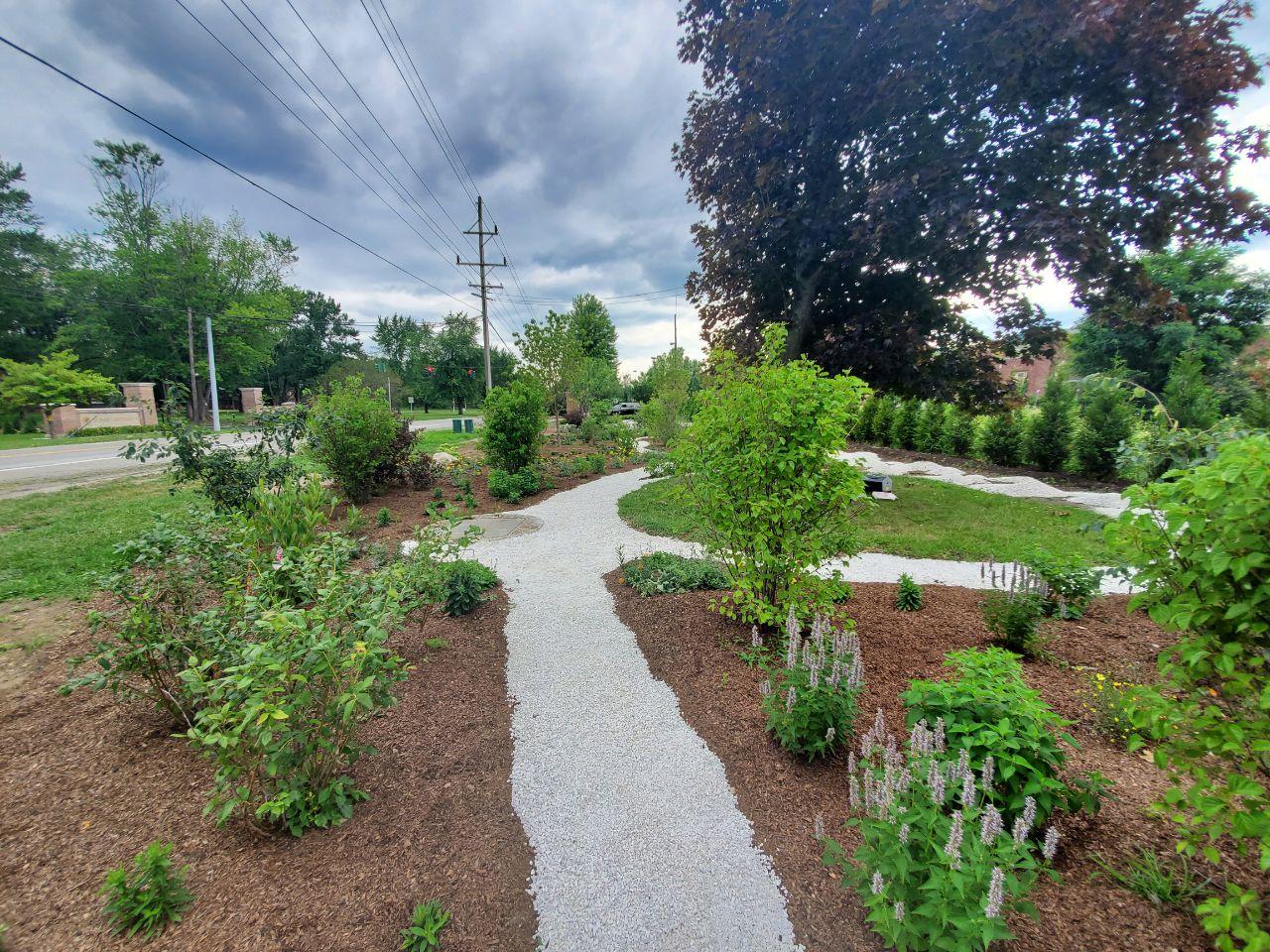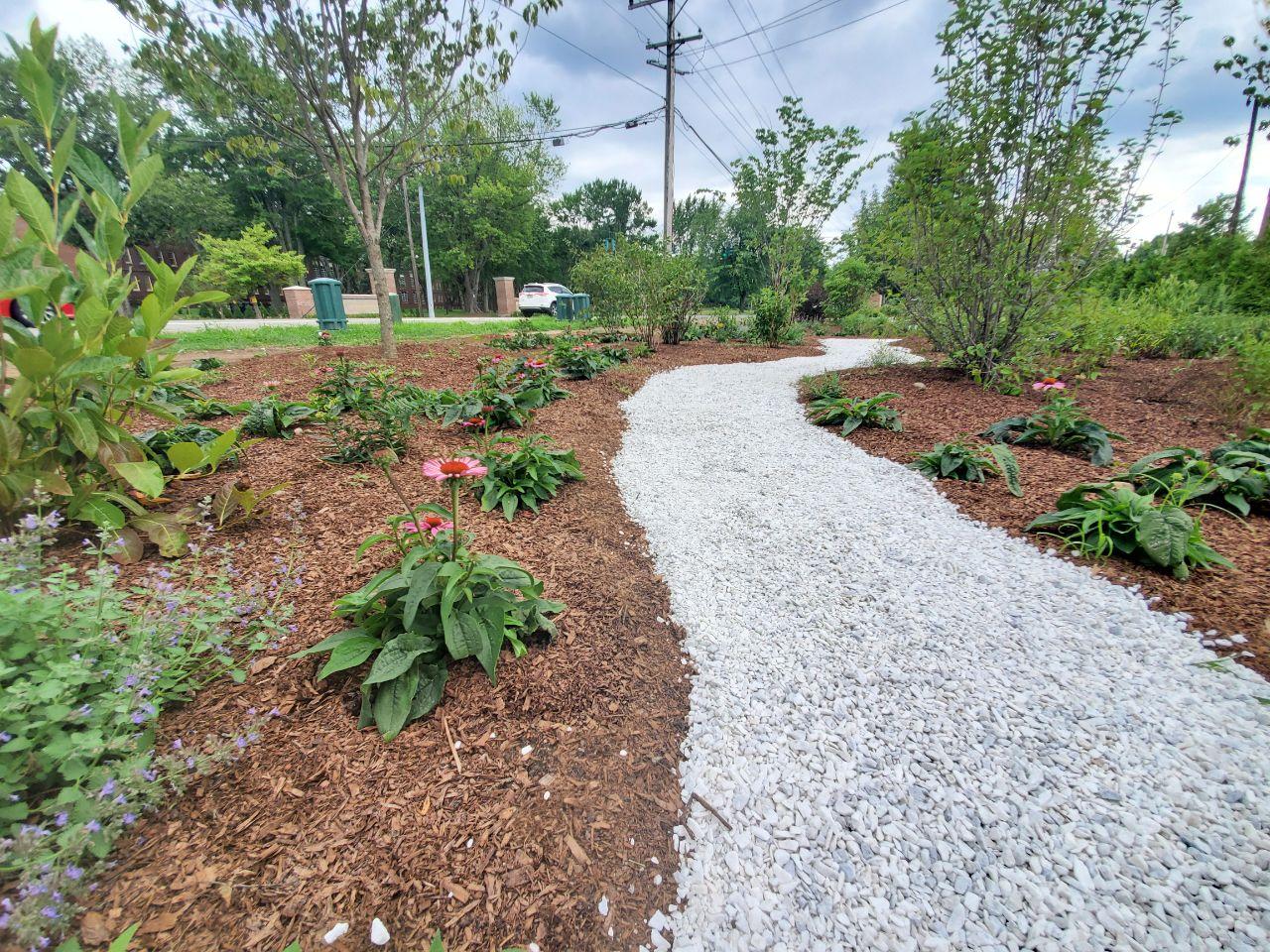 The garden is full of native plants and designed to help create a habitat to feed, shelter, and sustain local populations of butterflies, birds, and other beneficial pollinating insects. This oasis is also helping to provide a sanctuary for migrating birds and insects whose populations are in decline due to pesticide use and loss of habitat. An additional benefit is that visitors to this garden will experience, up close, the unique activities of these beneficial creatures. Each of the plants in this garden was chosen for its ability to support wildlife in various forms as well as for the attractive floral and foliage display it provides. The richly colorful garden will provide continual flow and succession of flower blooms and fruit from early spring to autumn, featuring an eco-beneficial enjoyment for people and wildlife. Even in winter the garden will provide food and shelter for pollinators as well as visual interest.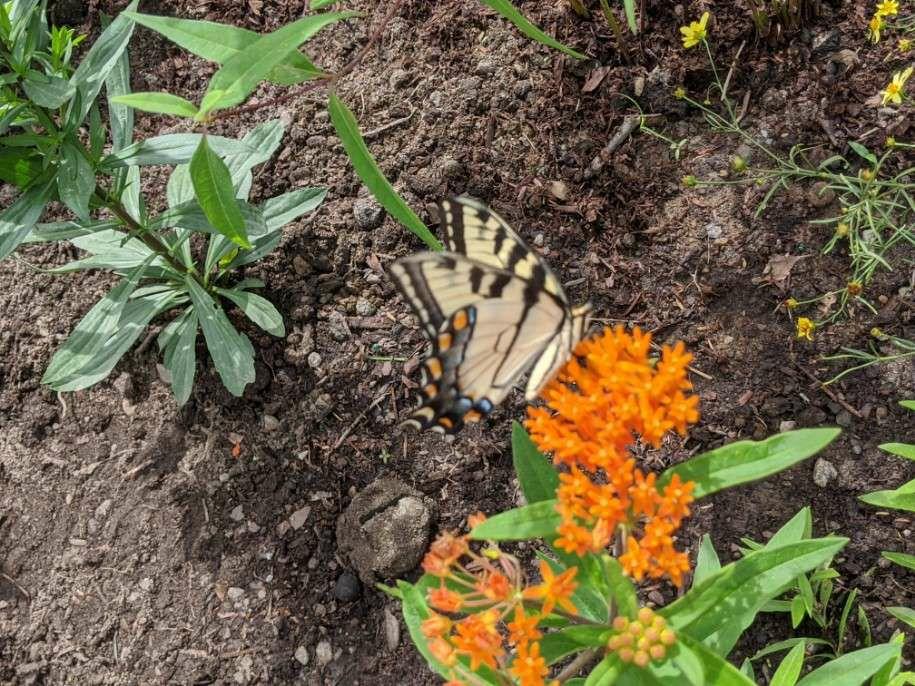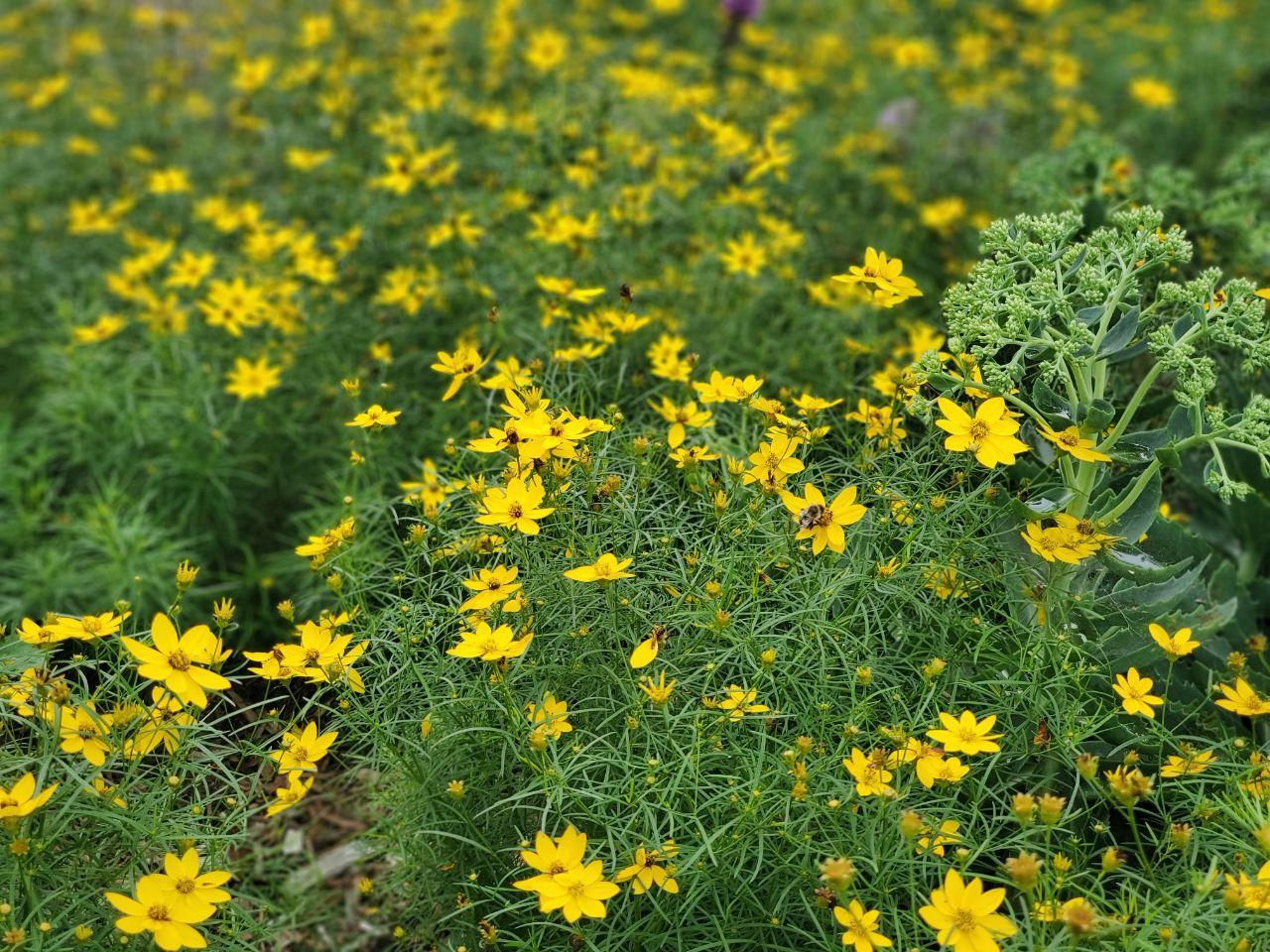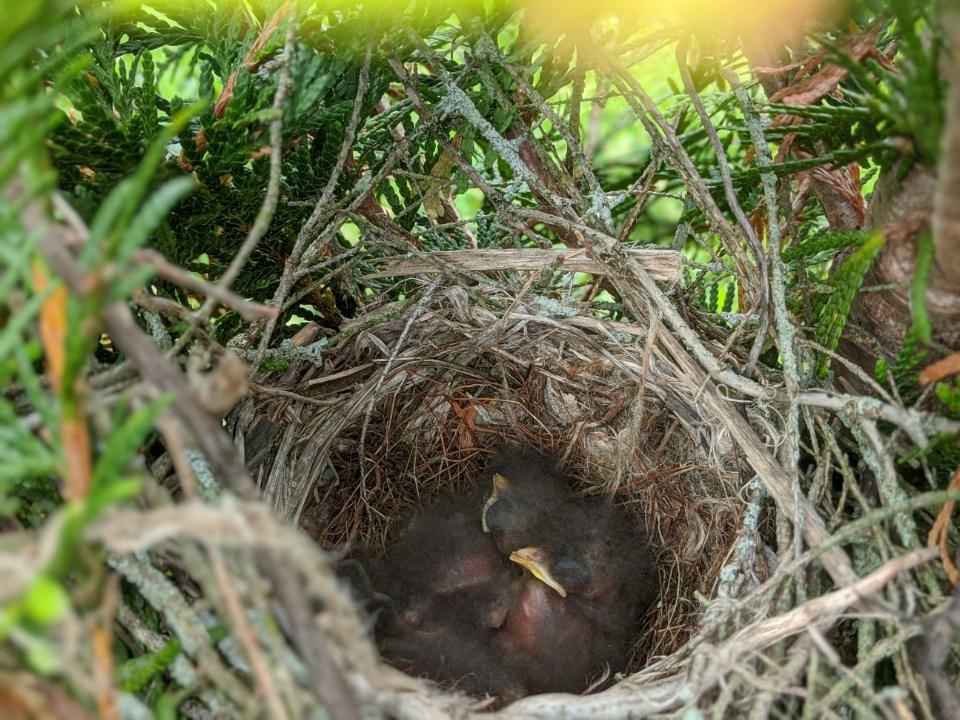 The plants used in this project were also chosen for their ability to grow and thrive without the use of fertilizers and pesticides. A reduction in the use of water, labor, and machinery to maintain the space was an important consideration as well. In time, as the garden matures, less and less resources will be
needed and more and more beneficial wildlife will be attracted.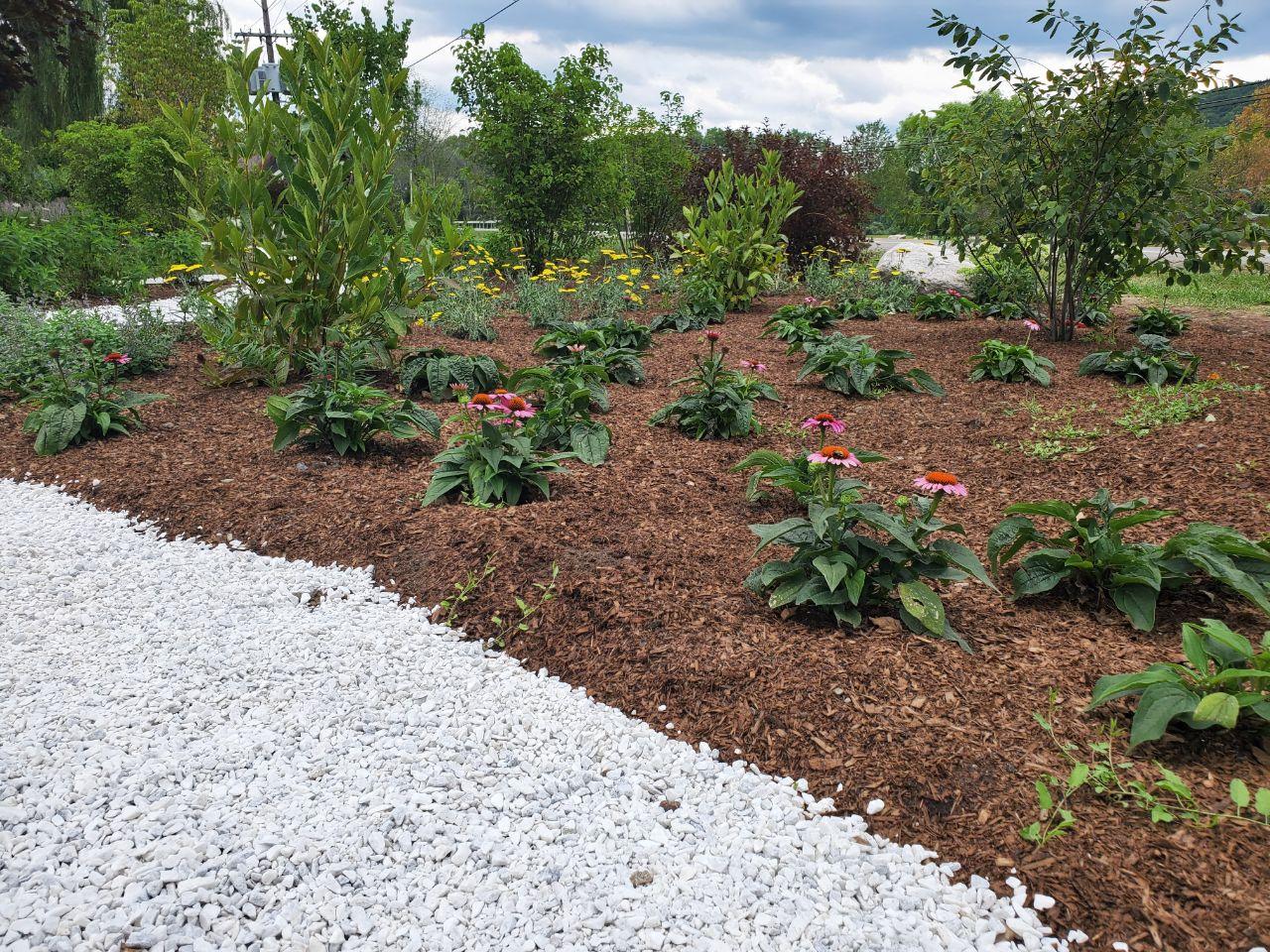 Please stop by and watch the bees, butterflies, caterpillars, and birds hard at work preparing for their next life phases. See how many butterflies or birds you can identify. Look for the brightly striped and colored monarch caterpillar on the milkweed plants. There are many bird nests with young, ready to
feast on the newly available food sources. Perhaps you can take a moment to contemplate your next life phase as you enjoy the peace and abundance of nature's gifts in this unique and transformative garden.